PROCESS TO MANAGE COMMERCIAL
CUSTOMERS
ABOUT ZOHo SUBSCRIPTIONS
We use Zoho Books to manage all COMMERCIAL customers. Once they are set up as a customer we can create invoices, set the terms and take payment.
ADDING A NEW CUSTOMER THE QH2O SYSTEM
Once your signed in to the Zoho Books platform
On the right hand side of the page click on SALES and then CUSTOMERS
Go straight to the search function and see if a account exists
If it does not exist, click on the NEW button on the right hand side of the page

Go through the steps to sign up a customer. Try and add as much information as possible to create a profile.
Remember that there are tabs (as seen in yellow) for additional information required.
Make sure you add them as a BUSINESS
Once you are done press SAVE to go to the next step.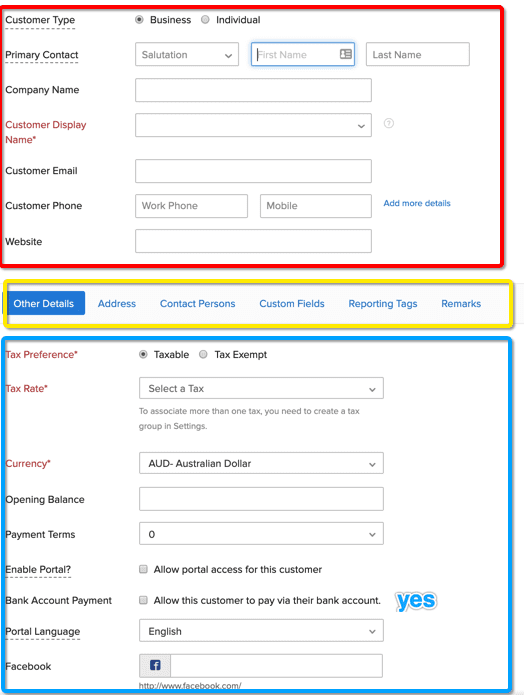 Once your customer is set up, Zoho will automatically set up a business ACCOUNT and also a CONTACT for the person associated with this account
All this information is now present in the CRM
PLEASE GO TO THE CRM AND UPDATE THE ACCOUNT TYPE - Click here to go to CRM


Go to accounts

Find the business you just added

Pres edit

Select account type and select COMMERCIAL

I know this is annoying. I will update when I get back!

Now go back to Zoho Books
Your New Business profile in now set up!
HOW TO CREATE AN INVOICE FOR A COMMERCIAL CUSTOMER
Click on New Transaction --> Invoice or the New Invoice Button
Go through the invoice and make sure the details are correct
Select the payment terms ( when they need to pay by)
Under Item Details there is a box you can click into to add a product to sell to them. Scroll through to find what you need and add the quantity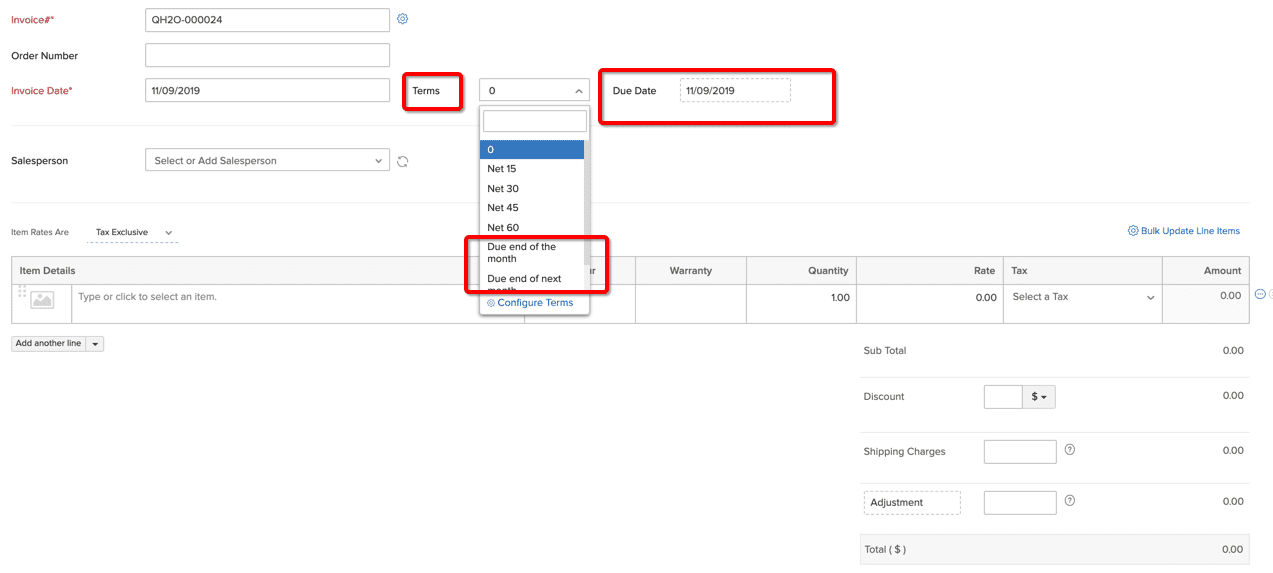 Decide on the payment options - do you want them to pay partial payments?

The terms and conditions link to our website
Select or unselect to send this invoice directly to the customer
SAVE AND SEND / PRINT / SEND LATER /SHARE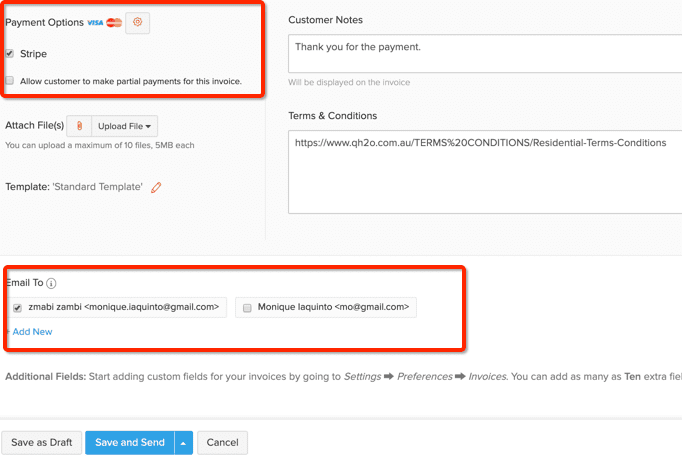 If you send later, it will ask to schedule a time to send the email.
Press cancel to get out of this.
On the left hand side you will see a summary of all the invoices you have with this businsess
Click on them to see them in detail
PAYING FOR AN INVOICE
When you click on a customers Invoice you will be told its status -- SENT, OVERDUE, PAID
Your customer can pay for thier invoice online when you send them the invoice by email
Press send them a reminder button to resend this invoice
If they would like to pay cash, over the phone or bank transfer you can press the RECORD PAYMENT BUTTON
You will be taken to a payment page to record the transaction. Your customer will get an email straight away with a receipt showing their payment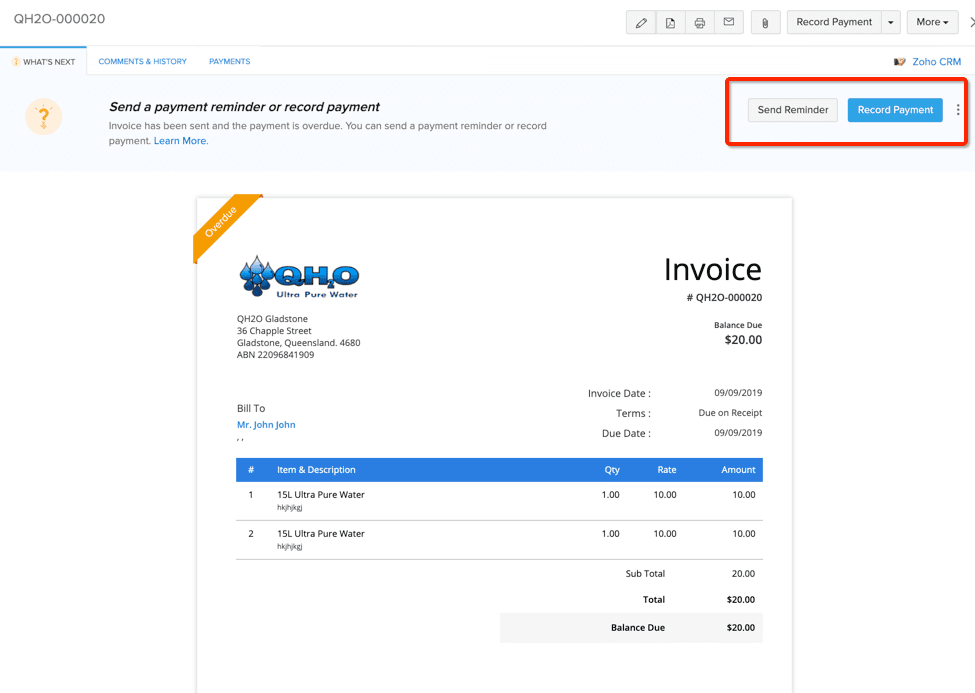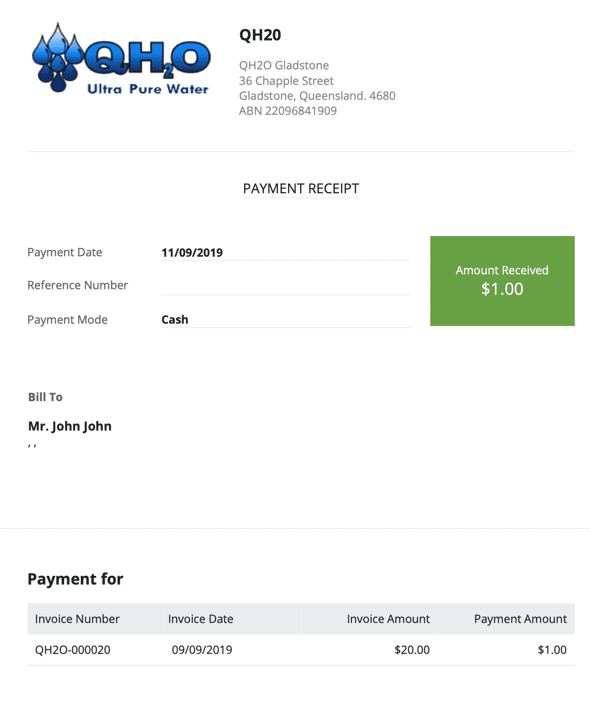 MANAGING INVOICES MADE
Click on the Invoices button on the left hand side of the page
Here you will see all invoices
To show specific types of invoices and filter between them, there is a button on the top left with a drop down
Click which ever you want to see eg. All, Unpaid, Paid, Overdue ect
You can access any of them by clicking on the invoice number.