PROCESS TO MANAGE RESIDENTIAL
CUSTOMERS
ABOUT ZOHo SUBSCRIPTIONS
We use Zoho Subscriptions to manage all RESIDENTIAL customers. Each customer goes onto a PAY AS YOU GO SUBSCRIPTION. This is a free ongoing account that allows us to keep the customers credit card details on file. It also helps us differentiate between commercial clients who require invoices.
ADDING A NEW CUSTOMER THE QH2O SYSTEM
Login into Zoho Subscriptions.
Click customers from the left hand side panel.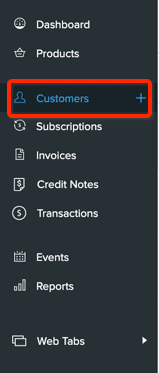 Use the search bar to see if they already have a profile with us. We do not want to have duplicates!

If they have an account with us, click on their name, check the details are correct. You can edit this by clicking on the edit button located under the person's name.

If they do not have an account with us, add them as a new customer. Continue to fill out the form as required as seen in the image below: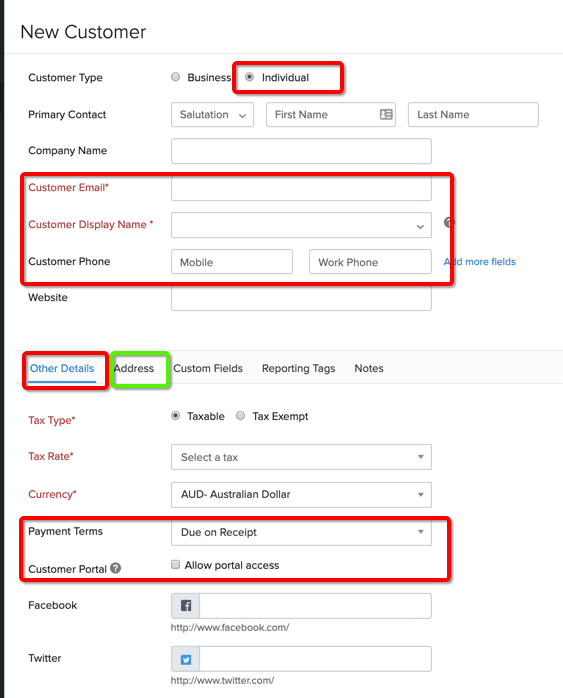 Now press save and add subscription.
Now you have added the customer into the system, it's time to put them on the PAY AS YOU GO SUBSCRIPTION.
Under PLANS select PAY AS YOU GO SUBSCRIPTION.
Under PLAN NAME select PAY AS YOU GO SUBSCRIPTION.
If they are wanting to buy water right now, under ADDONS select 15L Ultra Pure Water.
It will create a line. Select the quantity of bottles required and it will show you the total price.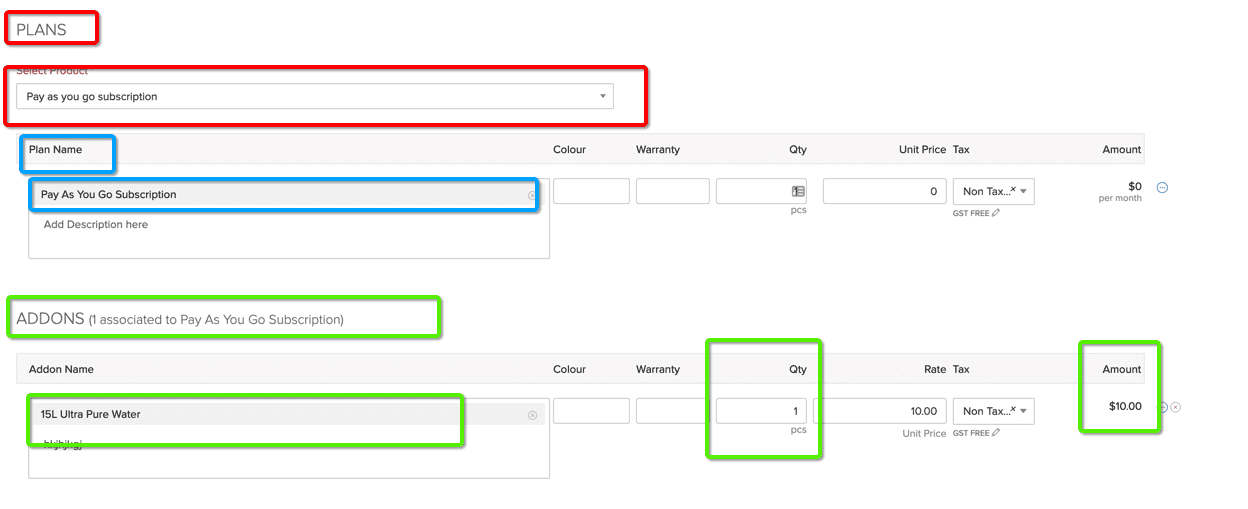 Scroll down the subscription Terms
Make sure the never expires button is ticked
Make sure enable metered billing is ticked
Make sure collect payments offline is ticked (so you can also accept cash)
Payment terms due on receipt means the money is due straight away.
Payment Gateway must be ticked ( this allows you to collect payment online)
Press continue.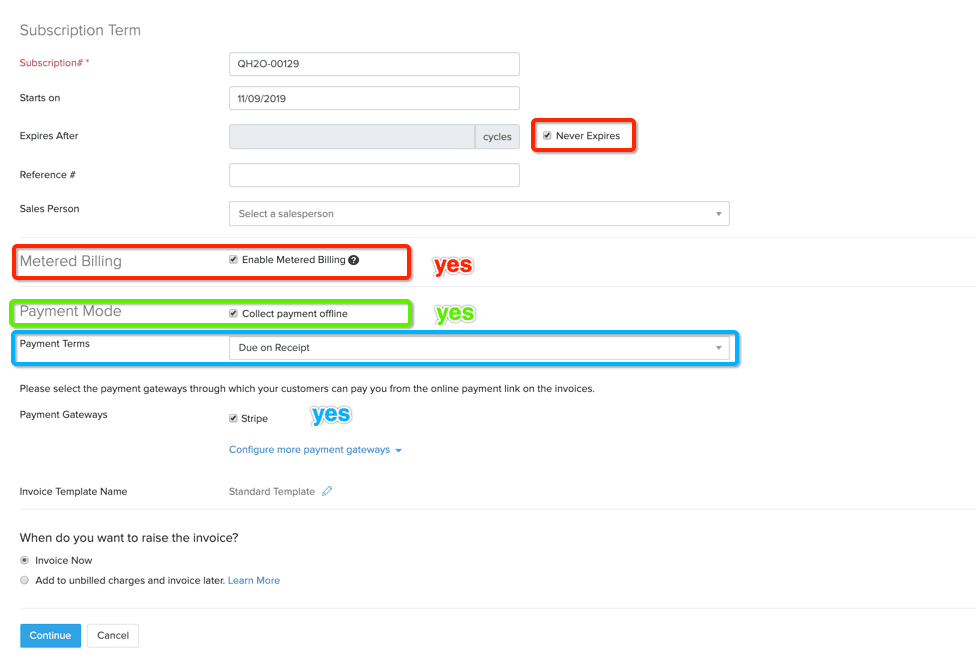 You will be then taken to the Subscription Preview Page.
If the customer has paid you, tick the box and record the payment provided to you.
If the customer wants to add a credit card to their
account you can do this now in this section.
If the customer does not want to pay right now just press CREATE. They will be sent an invoice immediately to their email.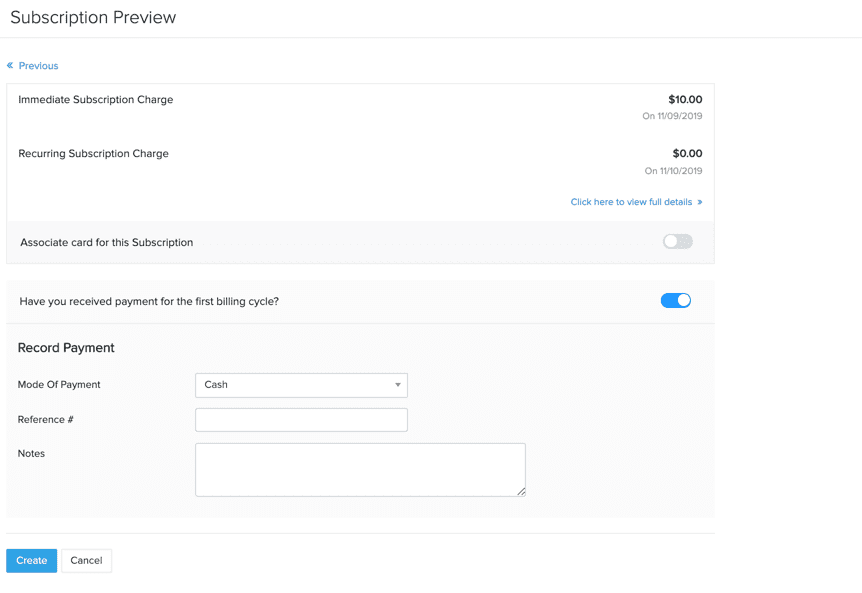 You will be now taken to the customers profile summary showing all the details you just entered.
If you would like to see the invoice you just created for them, click the invoice history tab
You will be taken to your invoices. It will show if they are paid, sent or overdue. You can send, edit and PDF invoices from here.

You can also update any details you missed from the page.
ADDING A PRODUCT TO A CUSTOMERS ACCOUNT
Once a customer has an account and a subscription with us, they can then start purchasing products.
To do this click on MORE in the top right hand corner of the page.
Then click ADD ONE TIME ADDON

Click in the addon name section to reveal the 15L Ultra Pure Water Product.
Now select how many bottles required
Invoice Now
SAVE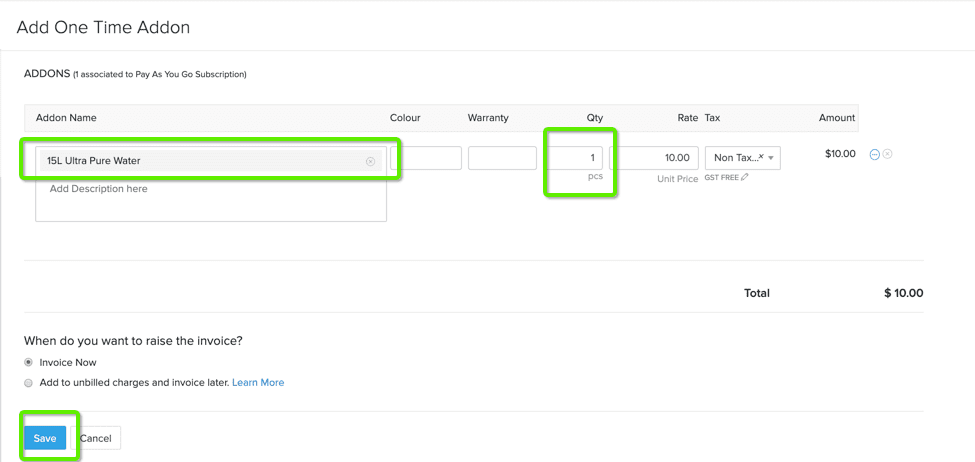 This will then take you back to the summary of that customer.
They will automatically receive an email about their order
To check the order has been placed, click the INVOICES TAB to see the order made.
If the customer pays online via the email you will be notified at team@qh20gladstone.com.au.
The invoice will automatically update to say PAID.
PAYING FOR AN INVOICE
If the customer does not pay online and would like to pay cash / bank transfer, Go into the customers account
Click Invoice History
Select the relevant invoice you want to pay
At the top there is a button that says COLLECT CHARGE
This button has a drop down with two options:
#1 COLLECT CHARGE --- Click this if they are using a credit card to make the payment. You will need to type the numbers in manually
#2 RECORD PAYMENT --- Click this if they are paying with cash / bank transfer ect.
Put in the details and press SAVE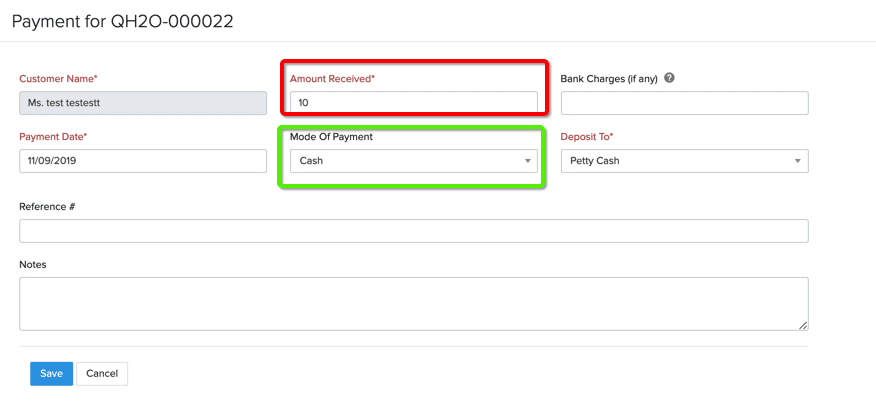 This will then show you the invoice with the payments made reflected on there.
From here you can send EDIT, EMAIL, PDF and PRINT your invoice if you need.
MANAGING INVOICES MADE
To see what invoices have been made click on the invoices button in the left hand side panel
In the top section there is a way to filter the different types of invoices created. If you only want to see OVERDUE invoices for example you can do so here.
This is a good way to check on customers who have and have not paid.